Tech Train Gas Manual
The Gas Manual was first published in 2002 The Second Edition will be released in 2015.
The manual covers all the information that a technician needs to know about maintaining and servicing gas fired cooking equipment. Everything is explained in an easy to understand format, with practicality in mind in order to understand the subject matter. At the end of each chapter are review questions to ensure that you understand the subject matter. Answers to the questions are in the back of the book.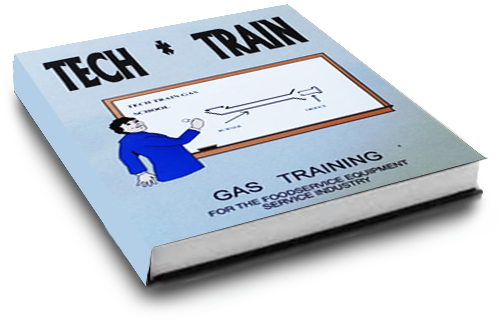 Gas Characteristics
Combustion
Combustion Air
Venting
Gas Pressure
Safety Valves
Orifices
Burners
Pressure Regulators
Burner Valves
Thermocouples
Combination Gas Valves
Gas Thermostats
Glow Coil Ignition
Electronic Spark Ignition
Practical Troubleshooting